Today's spotlight is on Johnia Osias, founder of Johnia Ashley Event Planning and Rental Services.
Johnia Osias is a 29 year old social services professional. Johnia Osias has worked in the social services field since graduating from Rutgers University in 2012. Over the years Johnia has been an active member in the Haitian community and has worked as an advocate for Veterans who served for the country. Johnia is currently working on the Criminal Justice Reform program. When she isn't working on the Criminal Justice Reform program, she spends her free time working on her passion; Event Planning.

Over the years Johnia has not only used her passion "Helping make one memory at a time" (her vision statement), but has also thrown numerous community service events including Breast Cancer Awareness Programs, Colon and Liver Cancer programs, Veterans holiday dinner, Women Empowerment Brunch and the list goes on.

Currently, Johnia is diligently working to launch her event planning business currently operating as Johnia Ashley Event and Rental Services.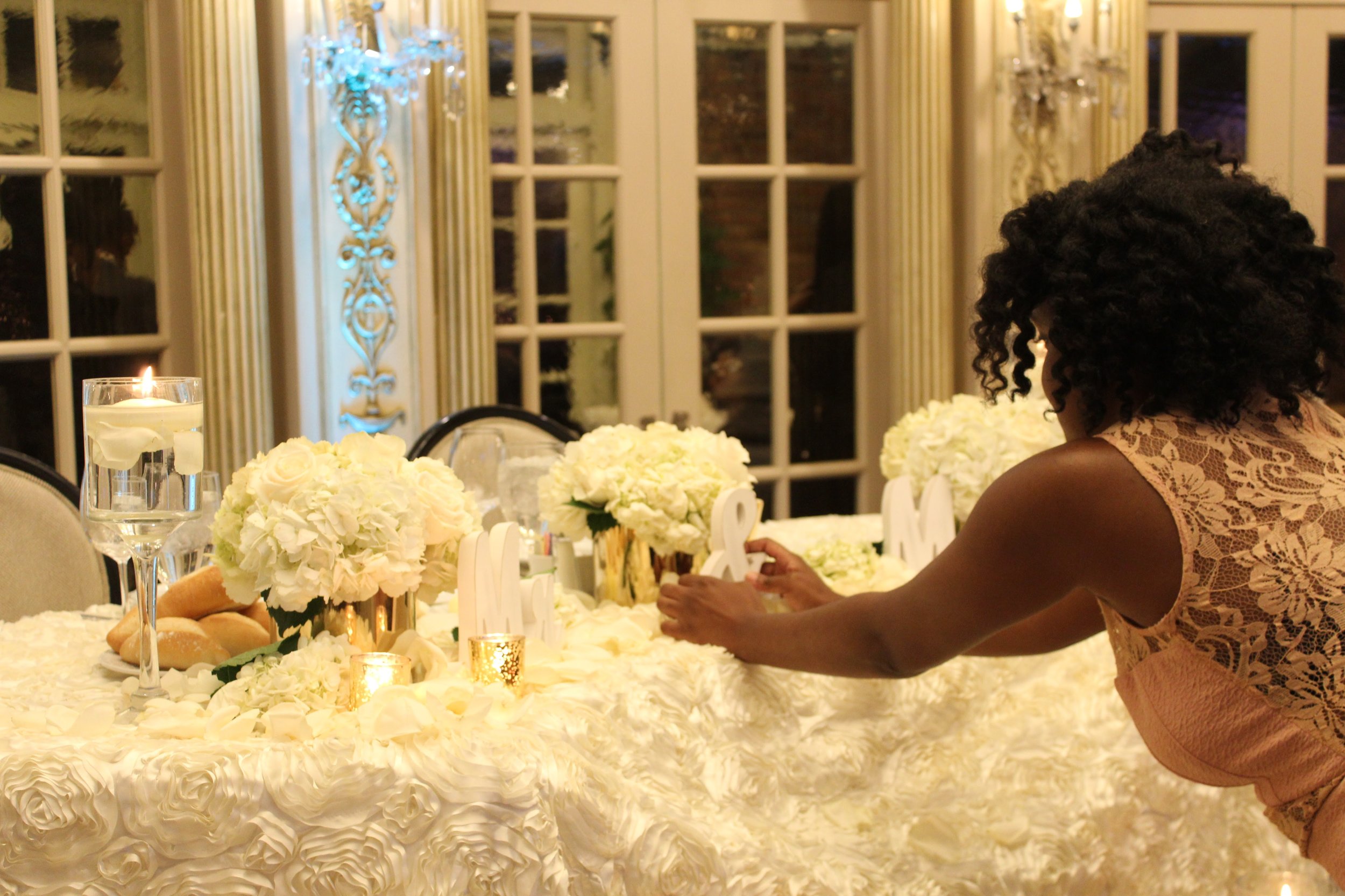 ABOUT JOHNIA ASHLEY EVENT PLANNING AND RENTAL SERVICES
Johnia Ashley Event Planning and Rental Services provides wedding and event planning services, balloon and floral design, rentals and more.
HOW JOHNIA ASHLEY EVENT PLANNING AND RENTAL SERVICES GOT STARTED
"Throughout middle and high school I was always on some sort of committee planning events, concerts and school trips. That need to be involved on major projects as I used to call them continued on through college where I joined the Gospel Choir and Haitian Student Association and help planned larger scaled events. Also, growing up I was always the family planner. After planning my graduation party and events for several friends and families, more and more people who I didn't even know began to ask me to plan their events. With the encouragement of my friends, siblings and particularly my mother, I decided to expand my passion beyond my circle."
ADVICE TO THOSE PURSUING THEIR DREAMS
The days will be long, the journey will be tough, but keep yourself grounded and focused on the end goal.
Have a support system and prayer warriors around you.
When that time comes when you question whether it's worth it and you feel like giving up (because that time will come), remind yourself why you started this path.
There will be people that will try to discourage you, IGNORE them.
And last not but not least, Lean not on your own understanding, PRAYING HAS LITERALLY BEEN MY SAVING GRACE.
HER GREATEST INFLUENCE
"My mother has been my number one support system from Day 1. She encourage me, prays for me, invests in me, and has even surrendered her basement and garage for me to use as storage. My mother was the first example I had growing up of someone who truly serves her community. Even my friends call her when they need food. Lol. She has been through so much yet her faith has never yielded. My personal Phenomenal Woman."
BIGGEST CHALLENGE SHE'S EVER HAD TO OVERCOME
"The biggest challenge I have ever have to overcome was finding the strength to continue after experiencing the loss of two of the closest people to me. I wanted to just crawl in a space and question everything not only in my growing business but in my personal life."
ADVICE TO YOUNGER SELF
Don't worry about the stresses now, everything will get better.
Stop procrastinating.
You are better than good enough.
P.U.S.H. THROUGH.
WHAT TO EXPECT IN THE FUTURE
"Bigger and Better. I will be planning a few events for the community and will be announcing the date of my official launch and new name very soon."

To learn more about Johnia Osias follow her on Instagram.
Until next time, keep moving, keep fighting, and keep believing until you see your dream fulfilled.
Your girl,
Wodline